A modern type of new stone crushing workshop, complex services and a laboratory that guarantees quality – concrete products enterprise "Legi" offers new products to customers. The Ukrainian-invested enterprise has been operating in Georgia since 2011 and produces various types of construction materials. Sergo Lekvinadze, director of development and marketing of "Legi" company, spoke about the news of the company and trends in the market on the air of "Business News".
Tell us about your company. What does the activity of "Legi" include, in which direction does the company work?
The company has been on the market for 11 years. Mainly our niche is concrete products, it is decorative paving tiles, building blocks, curbs, which is also used for road construction. We are represented in the market by two enterprises. One enterprise, which has been operating in Kobuleti since 2011, and the other enterprise has been in Tbilisi for the third year. We started the construction of the third factory, which will probably be put into operation in the following years near Kutaisi. Today, we actually produce about 30 types of decorative tiles, three different types of blocks, namely concrete, pumice and perlite blocks. We have started the production of paving blocks and we also have plans to release road curbs and various products.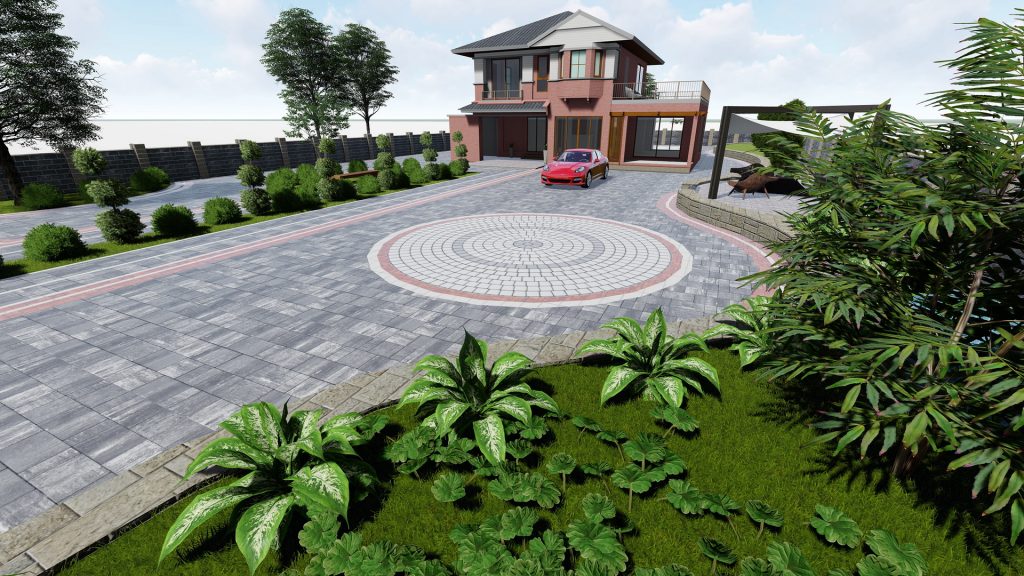 Who are your customers in Georgia and if you export your products?
Our customers are large construction companies. Also, natural persons. Many construction infrastructural projects implemented in Georgia in recent years are covered with our products. At the same time, there are also individuals who use our products to decorate their yards. As for export, our products are mainly intended for the domestic market of Georgia, so concrete products are heavy for transportation, although we started exporting more than a month ago, we already sent the first ten machines to Armenia and they were sold by private companies. I think this will be the beginning of the fact that our products will be actively presented in Armenia. I would also like to say here that we implemented a very good project a few years ago on the Georgia-Armenia border and the terminal, which is located on the border, is completely covered with our tiles, hence the approval of the Armenian companies who purchased our products in recent months.
How big an employer is "Legi"? How many people work with you and how much attention is paid to internal communication?
We employ about 200 people, although the Tbilisi factory is fully automated, so less labor is needed, about 50 people. We have about 150 workers in Kobuleti, although we are trying to add 50 more jobs in the third factory in the future. As for communication, in fact, this is our main direction, we have almost daily contact with all our employees, their social status, health status is very important to us.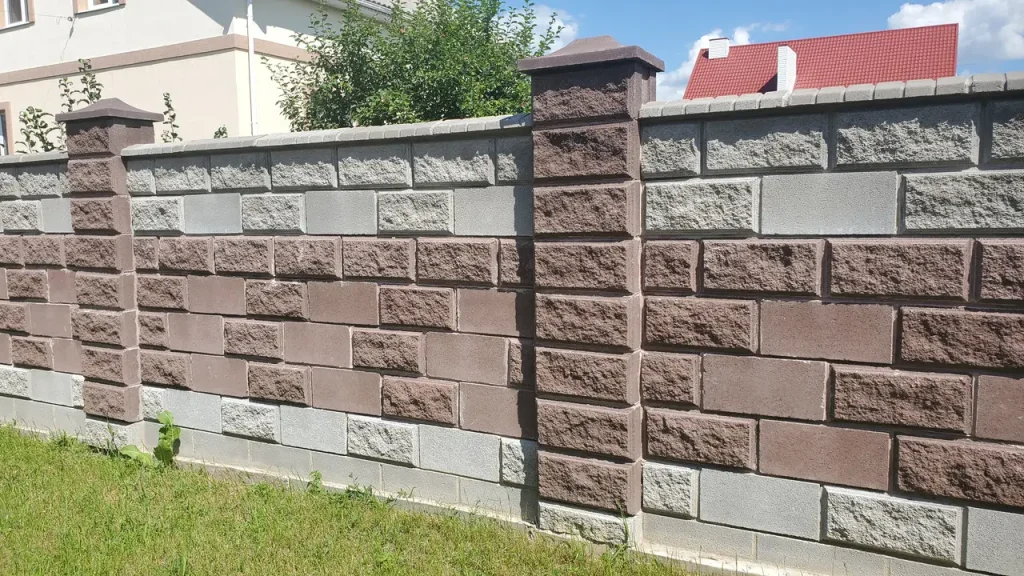 The founder of your company is a citizen of Ukraine. How did the Ukraine-Russia war affect your work? And if you have activities in the direction of social responsibility?
The founder and investment of our company is entirely Ukrainian, about 10 Ukrainian citizens work in our enterprise, mainly in the technical direction. Since the beginning of the war, we have been involved in the process of helping employees and brought their family members to Georgia. The company is actively involved in the financing of all those funds and initiatives related to helping Ukrainians both on the ground in Georgia and in Ukraine. As soon as the hostilities end and the rehabilitation of our friendly country begins, our company will definitely be the first to take part in the issue of rehabilitation and reconstruction.

As for the quality of construction materials, what is your approach in this direction?
We have a comprehensive approach to our manufactured products and the processes involved in manufacturing. In fact, all the inert material that we bring to the territory of the factory, it refers to sand and gravel, is processed in our enterprise, because we have a modern type of new stone crushing workshop, where it is crushed in the format that our production needs. Crushed material and cement are checked in the laboratory before being put into production. We have a European-level laboratory equipped with Italian laboratory equipment, we received accreditation last year, and we can check not only our concrete products, but also those of any company, and issue appropriate conclusions and certificates in our laboratory. Accordingly, the material is checked, then it is put into production, and the finished product obtained from production is also checked in the laboratory, and after the conclusion of the laboratory, it is sold and delivered to the client. This chain gives us the basis to ensure that the product is of high quality, otherwise it will not be verified by the laboratory. We have a very high-level dryer, it is dried according to the European standard, and not in the way that it is dried in natural conditions. This also has a great influence on the fact that the product is solid and durable. Manufactured products are tested for strength, which is also important, as well as water resistance and frost resistance. If these three factors are close to the standard, the product is of high quality. We have implemented many projects in the industrial direction, it concerns the improvement of port terminals, the arrangement of large warehouses, enterprises where high-tonnage vehicles drive, concrete pavement, asphalt pavement, so-called. Concrete screeds, although none of them gave the same results as the slab. For three years now, several Poti terminals have been covered with our tiles, and the smallest weight machine on it weighs 75 tons, the cars go up to 1000 tons, the tile is solid and in its original condition, as it was laid three years ago. Qualitatively, it is important for us, and our slogan is this – we create quality.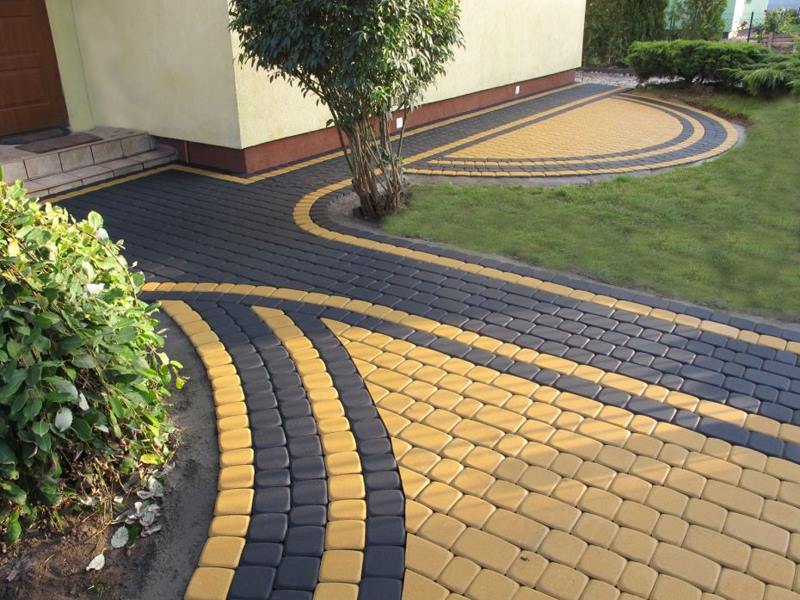 How do you work on material design? And how many different designs do you offer to customers?
There is news with us, a few months ago we started providing designer services to clients, we hired designers who create an electronic version of our clients' yards, design, then it is easier for the client to choose which tile to beautify the house or yard, and this service is free with us. In fact, we follow the trends in the country. The main trend is a lot of greenery and color matching of our tiles. This is the determining factor that these yards turn out to be very beautiful and customers are also very active in this regard. They want this colorful direction, which is presented in our products, and they try to keep their yards tidy and paved in this style.
The prices of construction materials, in general, have become more expensive in the country. What is the trend with you and has the increase in prices affected consumer behavior?
Prices are going up and no company can escape it, however we try to keep price hikes from being frequent and in this regard we have added a design service which is free of charge. At the same time, we touched the whole range of services. When the client comes to the company, he should have a complete service for everything and he should not look for, for example, a tile with us, a craftsman elsewhere, a designer, etc. All the services that the client needs to pave the yards can be obtained from us. He can choose a tile, get the services of a designer, and at the same time, a construction team will be on site, who will provide good advice and implement a project that is important to him.
Talk to us about future plans and important projects. How do you see the development of the market in Georgia?
The market is very big. The process of reconstruction has started and continues, and it will be very long and it should be, because the country needs construction. That's why we think that our products will be important and our competitors are numerous in the country. Our future plans are as follows – we want to diversify our products, we plan to start stair steps, facade tiles, facade bricks along with facade blocks. In fact, very soon we will be able to offer the customer a wide variety of choices for house building and exterior finishing. At the same time, we want to open a new sales point near Kutaisi at the end of this month, so that we can cover the whole of Georgia and customers who want to have access to our products from Imereti, West Georgia, Samtskhe-Javakheti. We will have and have sales points in many construction hypermarkets, for example, our products are sold in "Domino", "Gorgia", "Citadeli", and will also be presented at a specially created sales point near Kutaisi, in the village of Terjola district, in the village of Nakhshirghele, and in our factories in Kobuleti and Tbilisi. We want to make available to all customers the products, services and prices that are important especially for our citizens today.
"All the services that the client needs to pave the yards can be obtained from us" – "Legi" offers news to customers